Interview | Skincare at Home with Anne Dietrich of Boketto Wellness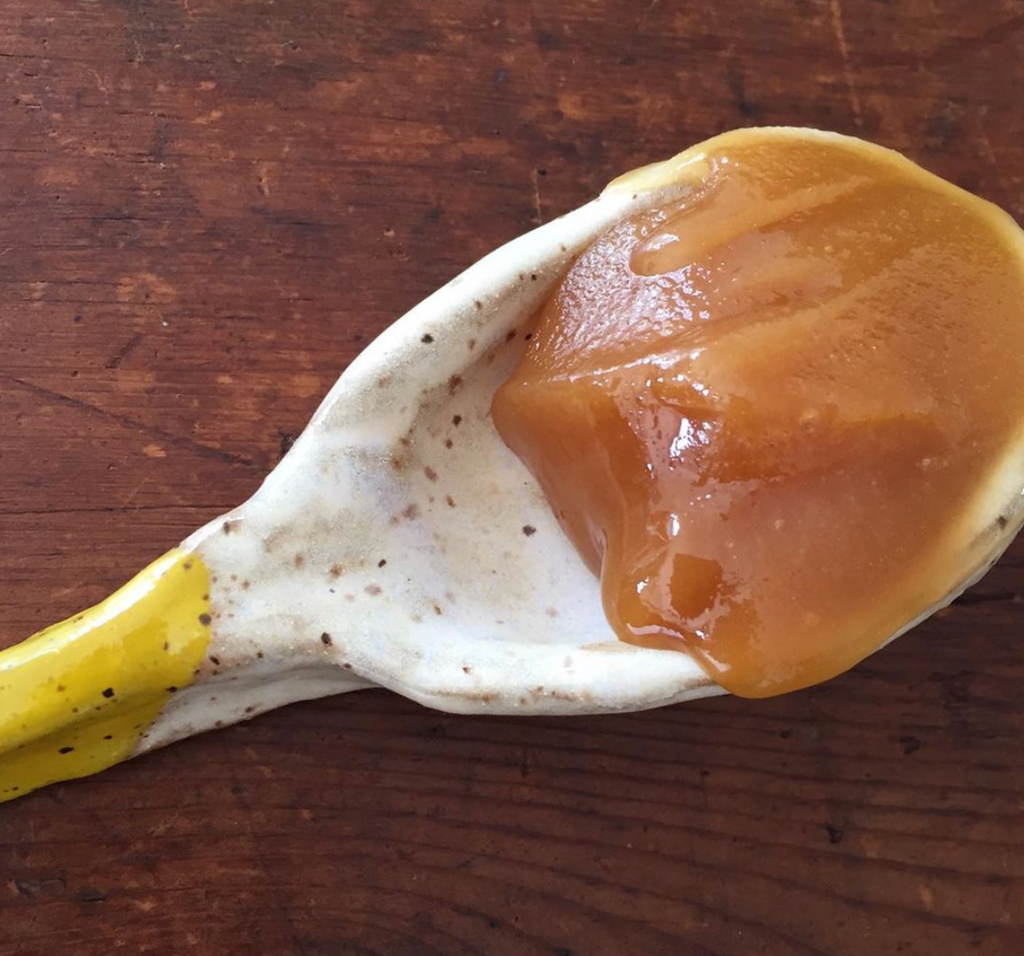 The best place in Richmond to get a facial is Boketto. Period. Why? Anne Dietrich. She's Boketto's sole esthetician, and with over ten years in the biz—she's our go-to girl for any and all skincare questions. If you're like us, you're quarantining and social distancing responsibly. But that doesn't mean we're throwing our rituals to the wind! We're making the most of the new normal with a focus on skincare. Read on to discover a wealth of tips and tricks from Anne— they might become your weekend plans!
1. Focus on gua sha and facial massage EVERY DAY!
It's really the best thing to do to flush the lymphatic system, which is more important now than ever. The lymphatic system is responsible for removing toxins from our bloodstream. It doesn't have a pump, like our hearts, so it needs a little push— that's where gua sha comes in! Whether you're using a gua sha tool or simply self-massaging with your hands, focusing on the neck is a great immunity-boost— plus, it can help to tame fine lines and wrinkles, as well as stimulate blood flow and promote collagen production. When we buy products, we just slap them on and go about our day. Now that we have a little more time, we can focus on facial massage and take our time with each product to create a ritual, rather than just throwing something on and seeing what sticks! 
2. Home steams are essential— not only for amazing skin, but also for opening up the respiratory system.
Take your favorite essential oils, like the Soft Healer Immunity Blend from Pan Natural Goods or anything from the Vitruvi line, and dash 5-10 drops in a pot of boiling water. Drape a towel over the pot until it becomes moist. Then spread the cloth over your face, breathing in the aromatics and steam. This is an incredible and SUPER easy way to open your pores before moving into your skincare ritual— which is absolutely essential for keying in to the effectiveness of your products. If you shower at night, using your serums and oils while your skin is still fresh from the heat is the best way to help your skin soak up all that goodness. Similarly, sleeping on a silk pillowcase is the next step to ensuring you're making the most of your products, seeing that silk is non-absorbent and will allow your serums and creams to seep into your skin, not your pillow. If you save showering for the evening, a morning steam is the best way to wake up. Not only because it opens your pores, but also because it's decongesting and helps to flush out all the mucus and toxins that have been building up while you were at rest. 
3. Avocado masks are underrated. I've said it before and I'll say it again.
Avocados are chocked full of healthy fats, making them FABULOUS for your skin— whether you're scooping them up with a (gluten free) chip or using them as a masking solution. I love mashing up an avocado and using half on my face, and— this may come as a shock— half in my hair. YES! Hair masks are often forgotten and absolutely necessary. Our hair truly takes a beating— especially if you're a hair twirler, wear your hair up/back for work, and especially if you toss and turn at night. A simple way to maintain hair health is to take long breaks from shampoo, do a weekly hair mask (overnight, if possible), and of course— sleep on silk. Sleeping on silk helps to prevent breakage and can even help with hair growth! I have many a client who can't seem to get their hair to grow past their last cut, and a silk pillowcase on top of my avocado remedy is a sure fire way to help you in the hair department. Glowing isn't just for skin— give your hair that shiny boost it needs!
4. I love a good mask— one way to get the most mileage out of your nice stuff is to split the difference, by which I mean combining with a less expensive ingredient.
High quality manuka honey is perhaps something I recommend most often to my clients, as it's good for you both inside and out. Manuka honey is an immunity booster due to its natural antibacterial properties and high-enzyme count. Similarly, it's great for your skin because it helps prevent and treat skin infections (like acne) as well as reduce inflammation and treat scarring/burns (should you forget to put on sunscreen!). Another great mask is full fat Greek yogurt— it's incredibly nourishing and plays well with clay masks/powders. 
5. Are you a coffee person? If so, use your morning coffee grounds and combine with a tablespoon of olive oil to make a truly soothing and effective body scrub (not for use on face). 
The coffee grounds are perfectly polishing and the olive oil is healing and nourishing, making it a wonderful and inexpensive body scrub. Body scrubs are an excellent way to exfoliate and remove dead skin, which is beneficial for your health and immunity. An excess of dead skin can lead to rashes, infection, and prevents toxins from exiting the body. A simple scrub every couple of days can do wonders for your overall health and wellbeing.