The Elizabeth Few Studio Mother's Day Gift Guide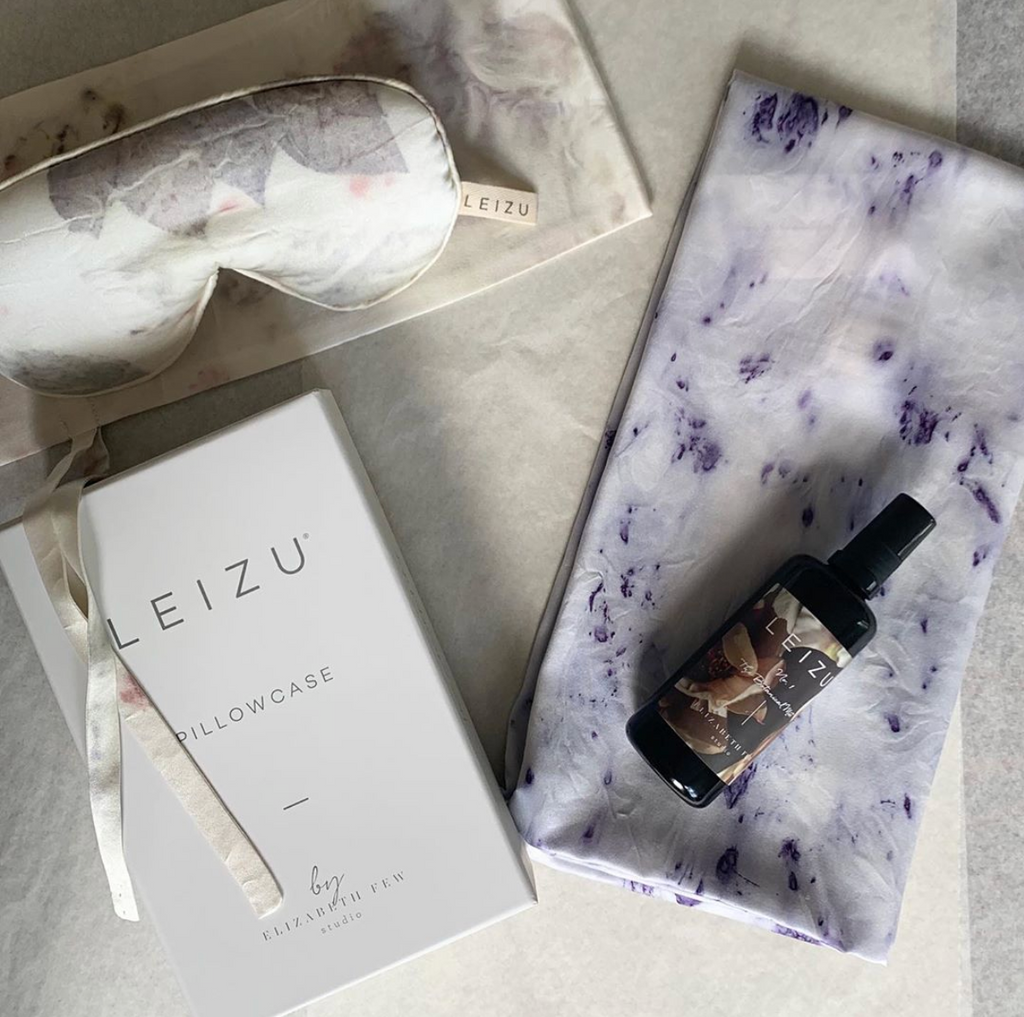 She tucked you in every night for years—now it's time to return the favor. Give her the gift of a beautiful sleep with our Leizu silk sleep essentials. 
Our Signature Pillowcases
She dazzled you on your birthday with just the right gift, packed you thoughtful lunches with sweet notes— surprise her with something beautiful of her own! Our silk pillowcases come nestled in a gorgeous, present-perfect box that you won't want to hide with wrapping paper (one step less— you're welcome). A gift that truly keeps on giving, Leizu pillowcases are handcrafted with 100% charmeuse silk, botanicals, and steam to give you the highest quality (and most beautiful) bedding out there. Is your Mother's Day Muse a mom-to-be? This incredible fabric is naturally cooling, making it perfect for pregnant women as they experience the ups and downs of their journey. Sleeping on silk reduces friction, leaving her with healthier skin and hair, and ensuring a night of (well-deserved) deep sleep. Whether the babies are in the nest or have babies of their own— Mom deserves to sleep on silk.
Mother's Day Gold: Eye-Masks
Queue a deep sleep (plus keep wrinkles at bay). Our eye-masks are perfect for travel, meditation— and a long snooze after getting the kids to bed. Gorgeous, one-of-a-kind, plush and pillowy, they're sure to make her beauty sleep feel even more luxurious. Our eye-masks will protect the delicate skin around her eyes and allow her her serums and creams to stay where they need to be to promise glowing skin. There's nothing quite like a mother's touch… but these come pretty close.
Classic Kimonos
Our charmeuse silk, botanically-dyed kimonos will make mom happy (guaranteed!). Whether she's working from home, reading the latest novel on the couch, or enjoying time with the kids— she won't have to play pretend to feel like royalty. Wear it anytime, anywhere, any season— a design that's been around for thousands of years, it's classic and chic (just like her). 
Just a Little Something to Say "I Love You"
If you're simply looking for a small treat or something to pair with a pillowcase, a little aromatherapy goes a long way. Whether it's our debut candle, "MAYA," or our exclusive botanical mist— you won't need to know her favorite color or size to indulge her. Our Botanical Mist is available in each of our care packages— available for a limited time.