A Scent Story | Rediscovering Ancient Rituals with Leizu No. 1, Botanical Mist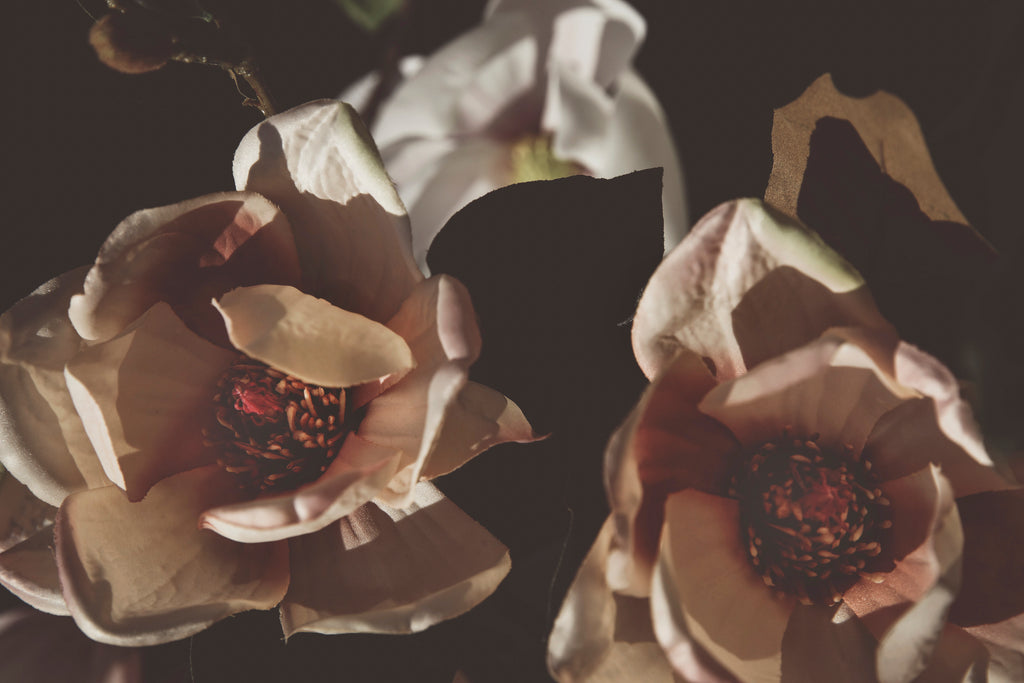 Leizu No. 1 is an extension of our botanically dyed silk — an emblem of everything nature has to offer. While our silks satisfy your sense of touch and sense of sight, the botanical mist is sure to bring the same satiation to your sense of smell. We are excited by the communion that these collections harmoniously offer— and invite you to join us on this ethereal journey of the senses. Together, we can celebrate nature's boundless beauty— starting with Leizu.  
Inspired by our muse, the Leizu Woman, Leizu No. 1 is a botanical mist that seeks to embody the character of such a being, telling her story through scent and appealing to the spirit through the senses. Our debut fragrance strives to harmonize the innocent and mysterious with its round floral nature, punctuated by notes of peppermint and underlying sandalwood. The scent is as delicate as it is sensual. 
Though honoring tradition with its floral character, our botanical mist is anything but. Magnolia is like a warm breeze that carries with it the herbaceous scent of a Virginia summer, cultivating a sense of lightness and wonder — characterizing the youthful essence of the Leizu woman, yet allowing the more earthy components room to breathe, thus expressing her rebellious side. 
Rosewater is the most inherently maternal component in Leizu No. 1. She sparks invitation, drawing the recipient in and fostering a sense of protectiveness as if to say "welcome home." As rose essence melts into the skin, her healing power nourishes the skin and hair, while simultaneously calming the senses, thus encouraging the same kindness and gentle respect that exists within us all.
Harnessing the power of sandalwood, luscious floral notes blend with their spicy, woody counterpart— like a flower blooming from the bed of a campfire burned long ago. A sort of wisdom is found here— a reminder of feminine resilience and an embrace of the wild heart that lies within each of us. 
Spicy sandalwood, soothing rose, and sensual magnolia are accentuated by juicy notes of grapefruit— adding a certain brightness to Leizu No. 1. Grapefruit essence is refreshing and revitalizing, without being too sweet. A citrus balancing act, grapefruit walks a fine line in Leizu No. 1, boldly refreshing the ancient notes that sandalwood offers while adding complexity to the overarching floral aromatics.
Peppermint, perhaps the most surprising player in Leizu No. 1, has been used around the world for its uplifting and antimicrobial properties. Dating as far back as Egyptian times and used by Cleopatra, it is a reminder of ancient rituals— a regime from a past life that we encounter only in our dreams, to be renewed in the present moment with each aromatic spritz. Peppermint is lively, energizing, and soothing at the same time. The essence of peppermint is present in small doses as a way to highlight and enhance the other aromatics— cooling down each component and allowing them to synchronize in perfect unity. 
A versatile fragrance meant for spritzing your silk bedding just before climbing in, your pulse points, hair and home throughout your day, or anywhere and anything that you want to smell divine.